The way we enjoy entertainment at home is increasingly dependent on a fast internet connection. Fibre broadband coming into the home is a necessity if we're to enjoy the full benefits of a 4K smart TV. Then there's whole-home music systems by Sonos, and not even to mention smart home devices that allow you to control CCTV, heating, lighting, which we interact with using voice-controlled personal assistants such as Siri.
To ensure wifi & internet connectivity from basement to loft, larger homes will likely require extra planning and investment . It's this type of environment which is the focus of this article.
The main considerations for supplying internet connectivity through your home are: the choice of broadband package, internal (ethernet) cabling, and wifi.
Ethernet cabling.
To watch a Netflix movie in 4K, you'll need a fibre connection that provides at least 25Mbps, more if it's a family home.
With your fibre broadband in place, you'll want to connect your smart TV to the router – it could connect wirelessly, but better still, use an ethernet cable . Ethernet is robust and dependable. Wifi suffers from interference, especially over long distances.
Of course, running a cable through the house would be unsightly, therefore, if you're planning any refurbishment / rewiring works, treat it as an opportunity to get some ethernet cabling installed (which I've covered in a separate article).
Basic Wi-Fi: making the best of what you've got.
If your router is a couple of years old then it might not be providing the most recent, capable version of Wi-fi. Check with your internet service provider to see if they have a more up to date router for you (although they'll likely require that you renew your contract with them.).
To get Wifi coverage throughout your home using just the router, it will be best situated in a central location. Keep it away from cordless phone base stations, and other such radio wave emitting devices, as they'll cause interference. If your home has thick, reinforced walls then the wifi signal will likely have problems penetrating them.
Having optimally positioned your router within the home, if you're still suffering from wifi dead spots, then you might need to purchase a separate wifi solution.
I'd say wifi solutions for the home come in 3 categories: budget, mid-range, and high end.
Budget Wi-Fi solutions for the home.
I would only suggest the following category of devices if on a tight budget. Once set up, rectifying their occasional hiccups will require time, just a little technical understanding, and patience, without which these devices will certainly be a cause of confusion and frustration, so skip to the next section if your budget allows.
Up until a couple of years ago, in order to extend wifi to the furthest reaches within a home, the consumer seeking an affordable solution was mostly limited to using devices such as WiFi boosters, repeaters, and extenders: There isn't a clearly defined difference, yet not all such devices work in the exact same way.
They all suffer at least some speed loss, some more than others. WiFi repeaters work by receiving a wireless signal and rebroadcasting it, but as single band repeaters, they have to receive, then retransmit using the same radio on the same channel, where it can lose 50% of its bandwidth.
(An equally affordable alternative to 'boosting' Wifi coverage is powerline networking, also known as Ethernet over Power (EoP). Using a starter park consisting of a pair of plugs, powerline networking uses the existing electrical cabling within a home to create a wired computer network. They're reasonably easy to set up, but suffer similar issues in that they need occasional restarting / reseting.)
Here's a good article that further explains WiFi Boosters, Repeaters and Extenders .
Here's some examples of cheap wifi boosters on Amazon (typically under £50).
The mid-range: Mesh Wi-fi.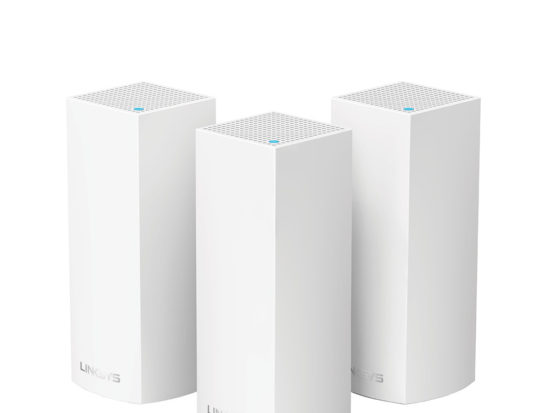 It's this category that will provide the best solution for the majority of medium-large homes.
Over the past couple of years a new generation, Wi-Fi Mesh, has become increasingly popular. A typical Wi-Fi Mesh system consists of 2 or more small devices, referred to as nodes, with antennae inside allowing them to communicate with other nodes within range (as apposed to each having to talk directly with a central router).
The great thing about these systems is they tend to require no technical expertise: You download an app to set them up, follow the steps, and you're good to go. For a primer in Mesh wifi systems, do read this article . For reviews of a selection of popular mesh systems currently available, see this article.
I've set up and used the Linksys VELOP Tri-Band 3-Pack in a few large homes (sometimes Amazon knock up to 50% off so might be worth keeping an eye on it…), which has done a great job so far, and just keeps on running with no intervention. In short, it just works: no specialist skills required.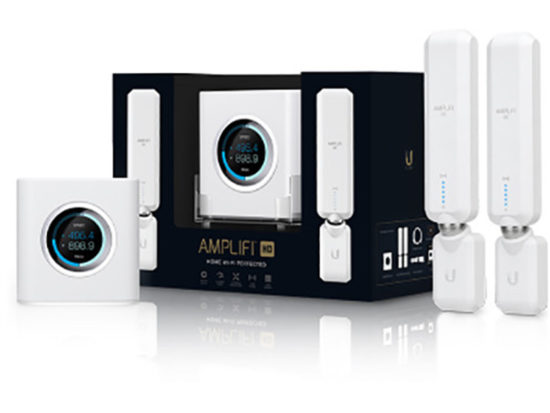 BT also provide a Whole Home Wifi Discs mesh system, of which I have read a good review.  And at the upper end of this mid range category there is the Ubiquiti Amplifi.
These wi-fi mesh systems tend to be priced between £100-£350. They're great for ease of use, and for providing reliable wifi throughout medium to large homes. For larger homes, you may need to increase the budget….
High end Wi-Fi solutions for the home.
I've yet to experience setting these up, but as we're going to see an increase in demand for such systems, it won't be long before I'm required to install such a system.  With an enthusiast's level of experience, and some research and planning, it's not too hard. Here's some essential reading, from Ruckus, Deploying Mesh – Best Practices Design Guide, which is "intended for use by technical engineers" – just get your IT enthusiast friend on board.
These scalable mesh wifi systems are primarily intended for schools, shopping centres , hotels and resorts, coffee shops, Multi-dwelling units (MDUs), or any indoor environment that needs reliable, high performance access points.
In other words, why not them in large homes, too?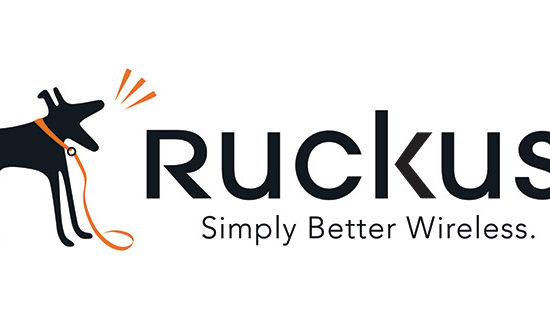 If you think your home requires such a system then, you should first get someone with enthusiast level experience to survey, & set out a plan in advance. See the 'bigger picture' before you make any decisions, as you might find that such a system will work fine on its own, or may complement, or integrate nicely with some ethernet cabling… so you might need to factor this into the plan, too.
I asked the people at Ruckus what sets their system apart from, say, the Linksys Velop (previously mentioned in this article), they suggested "..reading up on their proprietary BeamFlex Technology." , which lead me to this video, very techie, but very well explained. Also worth reading is this article regarding their SmartMesh technology.
Such systems will come with software to manage your wifi network, which is another feature that sets them apart. Most people won't be concerned with the majority of management features offered, but it's useful for landlords: in a multi dwelling environment you can provide an experience that's comparable joining a network in a coffee shop, or airport where you might have to pay to use the Wifi. And you'll be able to set limits, or clamp down on anyone abusing the system.
The Ruckus Unleashed R510 is recommended for residential / standard corporate use. At the time of writing these cost £330 excluding VAT each. I'd expect a very large home might use 3 of these. They also recommend purchasing annual support.
Other companies that provide such high-end wifi systems are Cambium Networks, with their cnPilot e410, and Ubiquiti – I mentioned their Amplifi system above, also offer the UniFi range of wireless access points varying in capabilities. Here's a link to their UniFi – Access Point Comparison Charts.
This is a work in progress for me, and I expect it won't be long before I have the pleasure of setting up such systems. If you've set up such a system in your large home I'd be delighted to hear your experience in the comments.